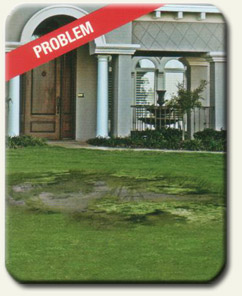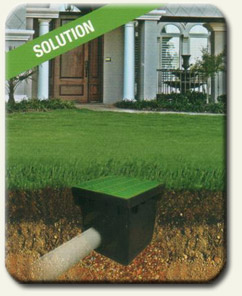 Low Spots
Wherever there's a dip in the yard, puddles of water can create a muddy mess inside your home. Puddles of standing water also provide breeding grounds for mosquitoes and other insects
Drainage Solution
Catch Basins and Grates installed in low spots don't give water a place to stand. Water can be piped to an NDS Pop-up Emitter, which discharges water in a safe area.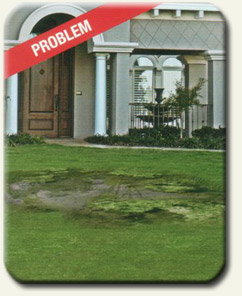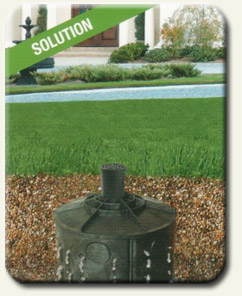 Low Spots
Wherever there's a dip in the yard, puddles of water can create a muddy mess, which means muddy footprints and petprints around and inside your home. Puddles of standing water also provide breeding grounds for mosquitoes and other insects.
Drainage Solution
The Flo-Well captures stormwater and allows it to safely leach back into the soil underground. Flo-Well stormwater retention system protects the environment by not allowing the polluted water to flush into the street.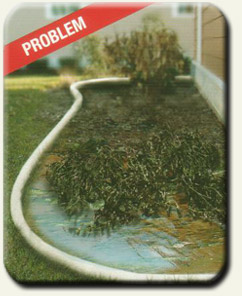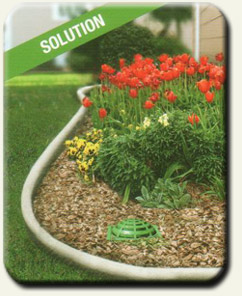 Planter Areas
Excess water can drown evergreens, flowers and other sensitive plants, destroying your landscape investiment
Drainage Solution
Catch Basins and Atrium Grates remove excess water to protect root systems from overwater and rot.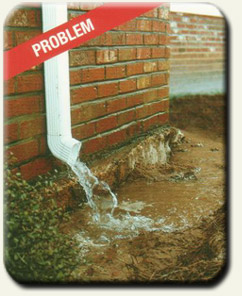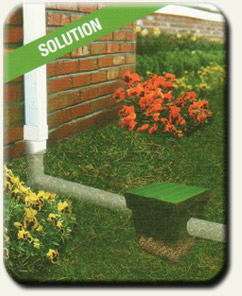 Drainage from Downspouts
Without proper drainage, excess water around the home cracks and damages the foundation and basement walls. Water can enter the home, damage possessions and promote the growth of mold.
Drainage Solution
Directing water from a downspout through a catch basin prevents the clogging of your drainage system by debris from your roof.